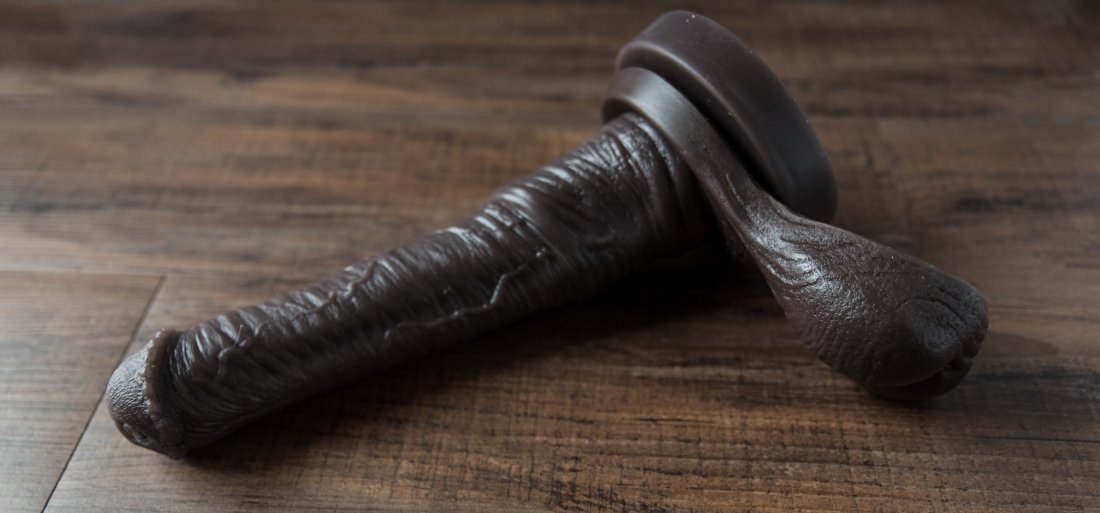 Welcome to the world of large, realistic, silicone strap-on and pegging toys. That is, Mr. Hankey's Toys! Mr. Hankey's focus is on fun, thick strap-on compatible, body-safe toys, and that's exactly what the Mr. Hankey's Centaur dildo is. Available in multiple colors, firmnesses, and sizes, you can select a Centaur size that is best for your body. You can also select from an optional Vac-U-Lock hole at the base of your dildo. No matter the size, the Centaur comes equipped with a flat (but thick!), almost 1″ thickness base. All Mr. Hankey's Toys are made of body-safe silicone and are entirely waterproof. The Mr. Hankey's Toys Centaur that's pictured is the Medium size.
Your new, detailed silicone toy will be shipped in a plain brown, discreet box. This box has a noticeable heft to it (thanks to the silicone), but it's entirely discreet. Inside the box, as another layer of protection, your toy will be wrapped in unmarked, opaque black plastic. Once you get through all of those layers of security, you'll have your beautiful new toy sitting in your hands. No instructions or further information is included in the box.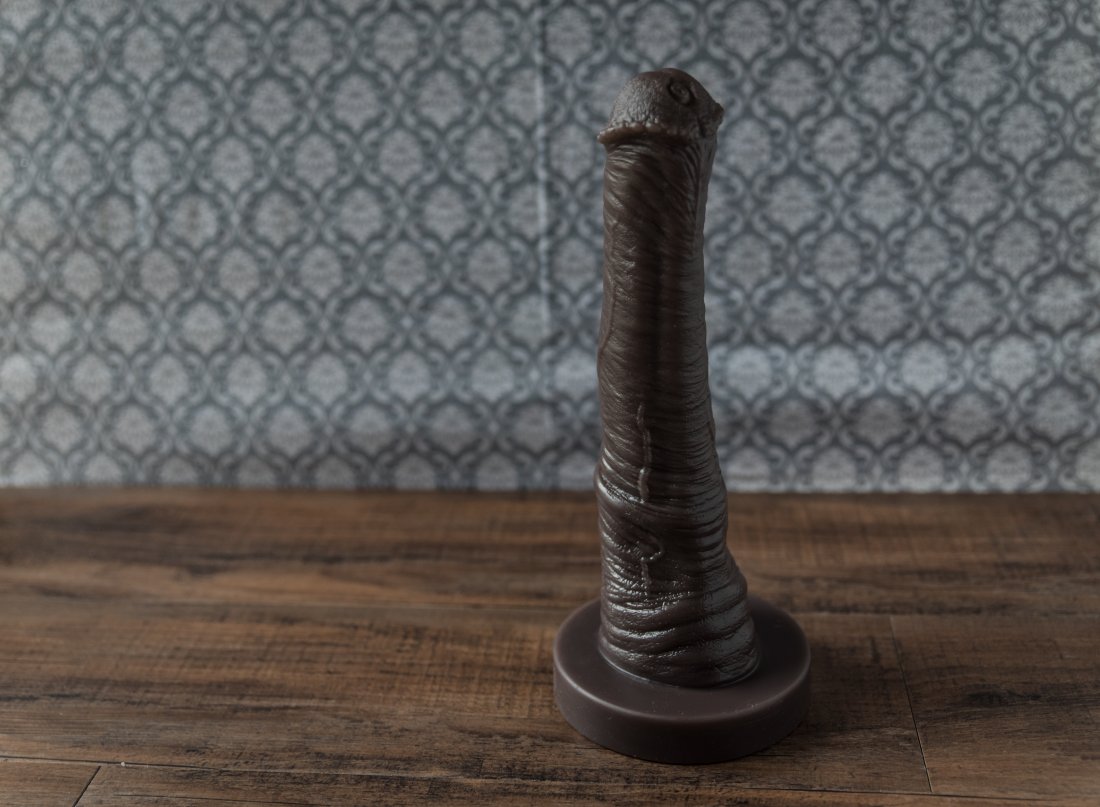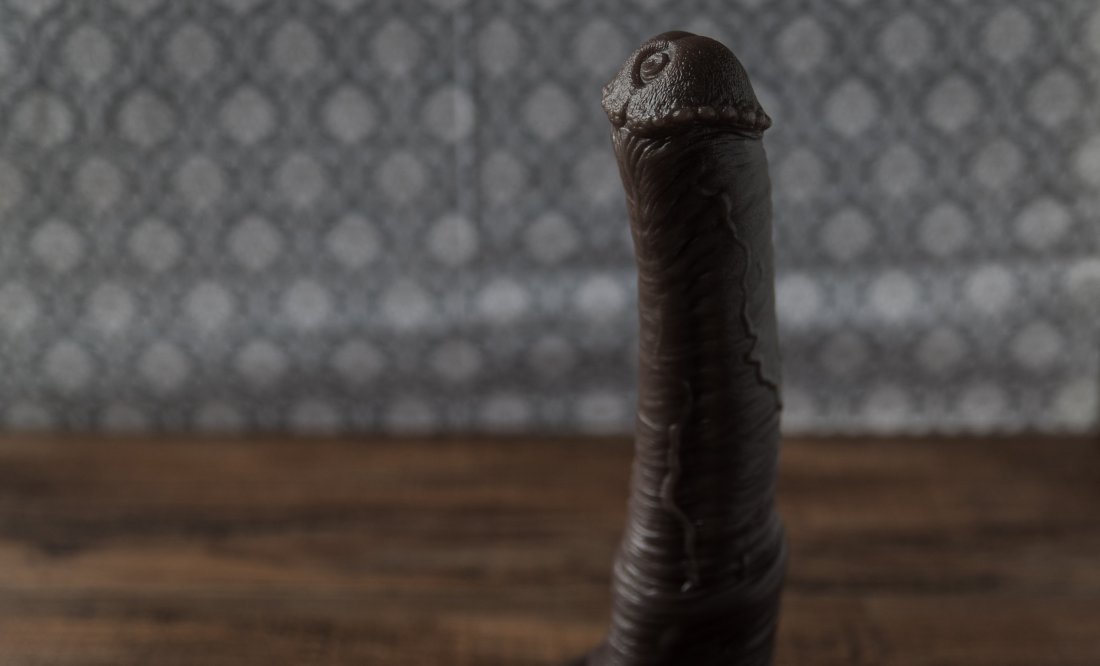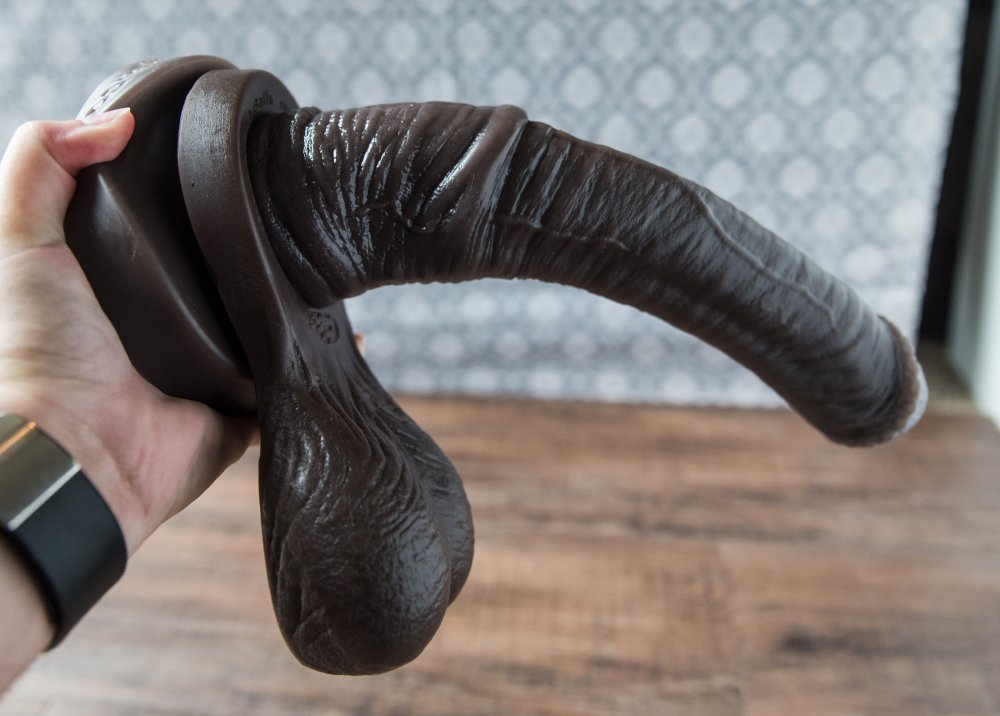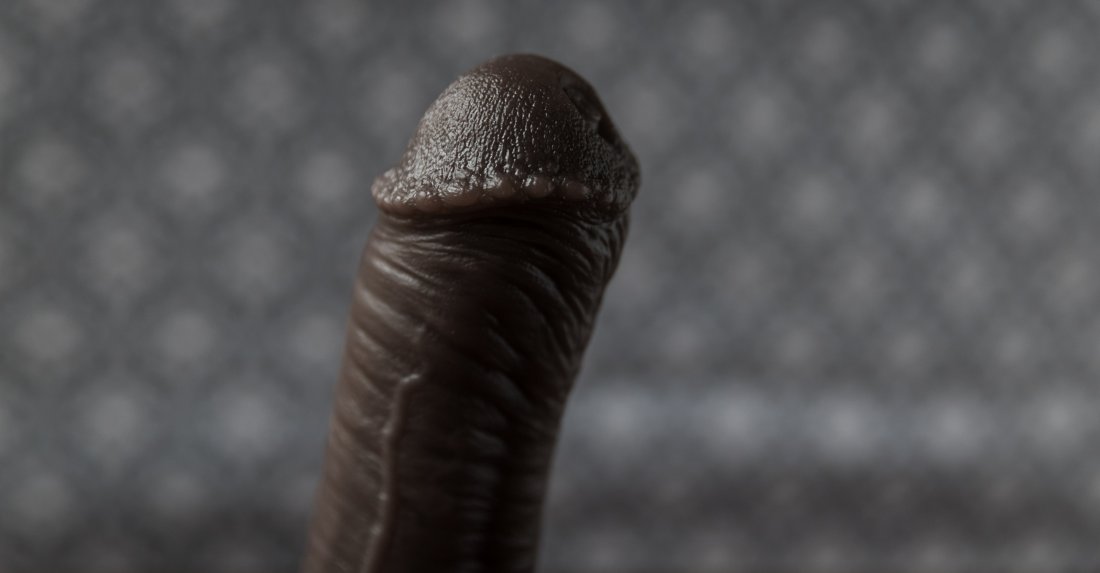 At first glance (and second, and third…), the Centaur is absolutely gorgeous. It's a beautiful shade of brown that stands out among most other brown-colored toys. The textured detailing is pretty much everywhere – the head, the shaft, and the base. Every inch of this toy has been beautifully crafted – and I don't see a single flaw anywhere. It's honestly a beautiful sight to behold.
And on that note, it's also a surprisingly stunning sight to behold. I wore this to a play party – sans anything covering it – and I received a ton of compliments – including complete strangers stopping me to compliment me and ask where I got it. It's huge, it makes a statement, and even aside from the obvious largeness of it, when people inspect it, they're constantly amazed by the detail.
It does have a ton of detail. Even compared to Bad Dragon toys, the Mr. Hankey's Centaur is much more detailed. It's hard to describe the level of difference between the two – but when the two are placed next to one another, the Mr. Hankey's Centaur clearly stands out between the two.
Bad Dragon's Chance on the left with the Mr. Hankey's Toys Centaur on the right. You can even see the Centaur currently strapped into my Spareparts harness while sitting there.
Now, of course, please don't let your eyes get bigger than your butt. (It's a common affliction, I know.) Take the time to pull out your tape measure and actually measure out the circumference of your new addition to your toybox. 2″ diameter may not SOUND like much, but in reality, it can be a decent size for many. Make sure to take time to measure out the differences between the various Mr. Hankey's Toys sizes – they can really make a difference!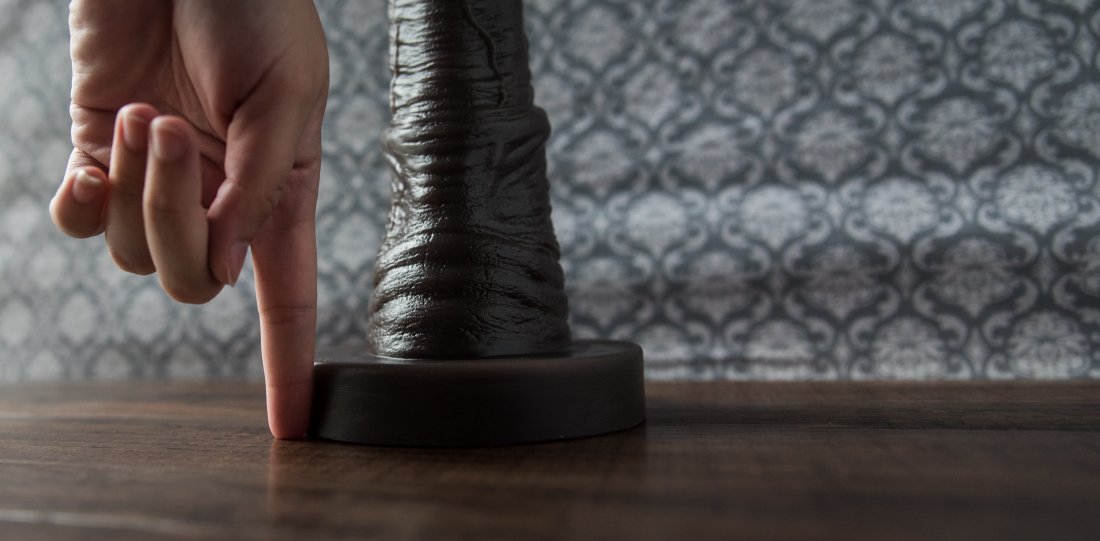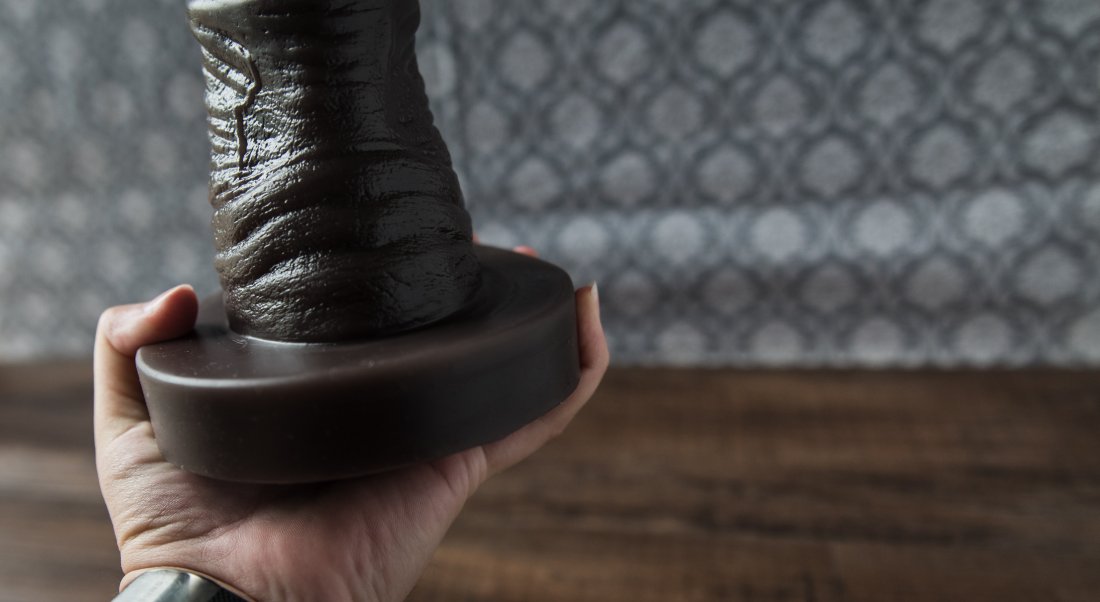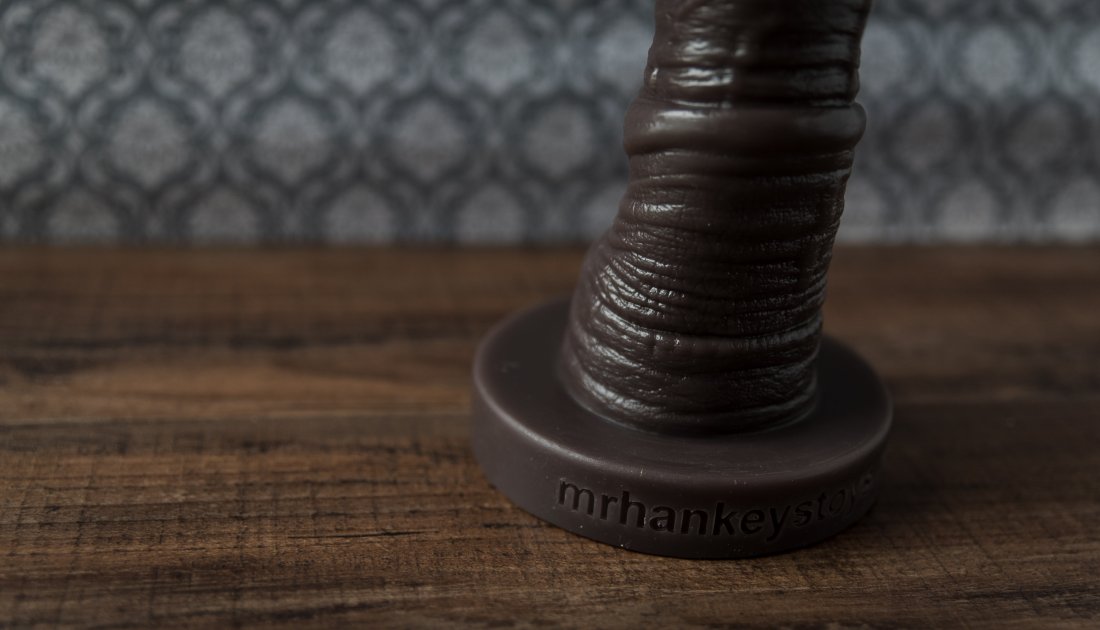 Unlike some of the "giant toys" out there with unique, "creative" bases, it's clear that Mr. Hankey's Toys are designed for comfortable strap-on use. "Creative" bases are nice to look at, but they become really hard to strap-on when there's two inches of thickness that have to sit underneath a harness before I even get to the useable length. Mr. Hankey's Toys don't seem to have that problem. While the base is definitely thick (to support the length of the dildo), it's evenly shaped and fits under a harness without any discomfort. It's definitely a BIG feeling under your harness, but it's not uncomfortable by any means. I wore it for about 5 hours straight with no discomfort or bruising – and that's saying something! I've had bruising from just basic Vixen Creations bases before. Their attention to harness-compatible bases definitely makes a difference if you're someone who was hoping to use your dildo for pegging.
Don't use an O-ring harness? Luckily, Mr. Hankey's Toys also offers a Vac-U-Lock additional add-on to their dildos. When ordering your dildo, you can choose to have a small hole placed in the base – this hole will make your dildo Vac-U-Lock compatible, and it can be used with any Vac-U-Lock harnesses out there. Vac-U-Lock is an alternative way to attach a dildo to any Vac-U-Lock-compatible item. This includes dildo handles, strap-on harnesses, sex machines, and more. There's a decent amount of Vac-U-Lock items out there.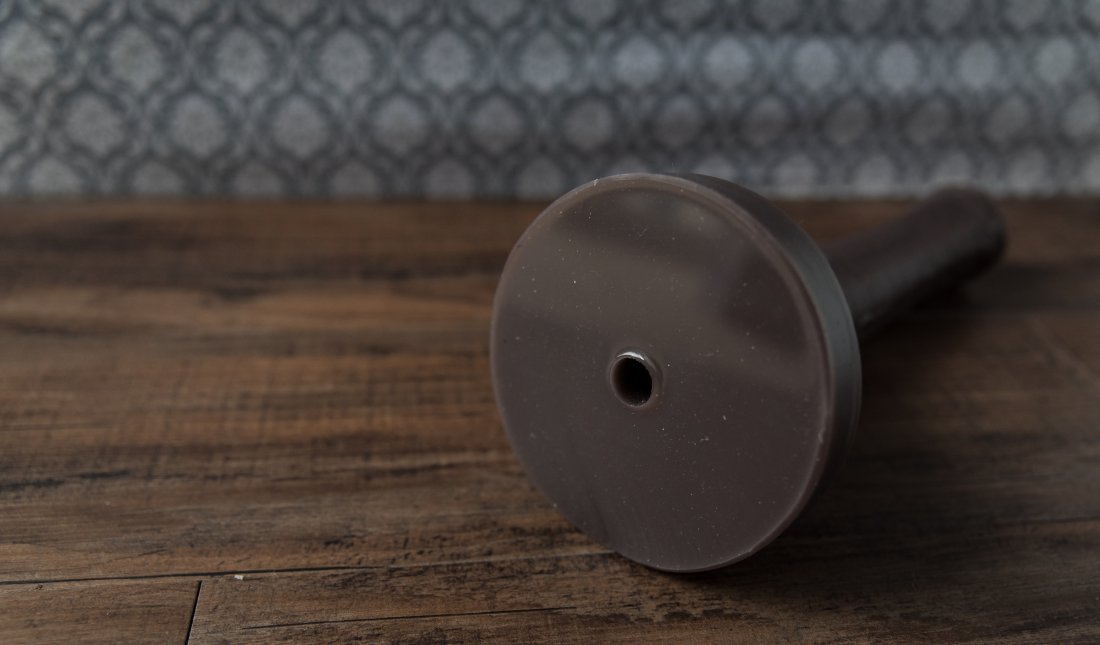 Finally, what's it feel like to use? Well, honestly, it's a pretty big monster. Not in a bad way – but in a pretty awesome way. The toy is definitely flexible, so you'll want to hold the head during insertion to make sure it goes in smoothly instead of bending along the shaft, but once that's out of the way, the toy makes things easy. It gradually gets larger throughout the shaft, and the toy's softness is squishy enough to make things pleasurable without feeling too stiff. The base of the toy can definitely be a bit unwieldy to hand-hold, but it feels pretty comfortable resting on the floor for hands-free play. (And it stays on the floor pretty nicely too!)
The toughest part of cleaning the Centaur is finding a sink that can easily fit its size without getting water all over your floor. That is: it's an extremely easy toy to clean. While the Mr. Hankey's Centaur is definitely detailed, it's not overly or complicatedly so, and it's simple to clean up the toy – even along the texture. For sterilization, you'll likely have to stick to a water/bleach mixture as I doubt you'll have pots that will be large enough to boil most of these sizes. It is easy to clean and care for, though – just don't be unnecessarily rough with the toy. When using lubricant, make sure to select water-based varieties to avoid harming the surface of your dildo. When it comes to storage, I still haven't found a sex toy storage container meant for a toy of this size, so it goes into a large plastic food storage baggie to protect it between uses.
Overall, Mr. Hankey's Centaur is an amazing dildo, and I have no complaints about it. It's huge – but it's designed to be huge. Despite its huge size, it still manages to be beautiful, quite detailed, and perfect for a strap-on harness. Mr. Hankey's Toys were clearly designed to work perfectly for pegging and strap-on use – and a lot of effort and care was put into the crafting and shape of the toys themselves. If you love larger toys or want a big one for pegging, Mr. Hankey's Toys is the first company I'd recommend. Beautiful, high-quality toys with care given to a well-crafted base: what's not to love? Thanks to Mr. Hankey's Toys for providing this large horse dildo for my Centaur Dildo review.